The Aptos, California (Santa Cruz) Law Office of Kelly S. Wachs is pleased to announce that we have been named a 2017 Law Firm 500 Honoree for being one of the the fastest-growing law firms in the United States.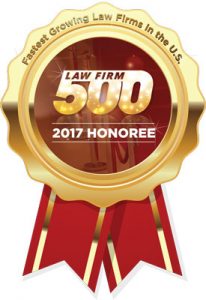 Over the past 26-years, The Law Office of Kelly S. Wachs, has been dedicated to providing excellence in employment-based immigration law resulting in many satisfied clients. In doing so, our commitment to immigration law and our focus on our clients' needs has taken us on a fabulous journey of growth.
We are pleased to announce that our law firm has been named a 2017 Law Firm 500 Honoree, a prestigious award given to the 200 fastest growing law firms in the US.
This journey began earlier this year when we were nominated by another high-growth law firm for our fast growth, operational excellence, and commitment to client service.
Thank you so much to our loyal clients and partners who have supported us as we have grown. "This recognition is quite an honor, and it reflects how our practice has grown to support our clients around the country and around the world," says Kelly Wachs, Owner.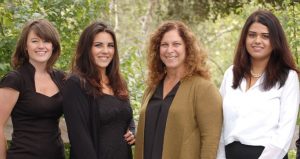 The Law Office of Kelly S. Wachs helps employers, employees, and investors navigate the complex immigration process and accomplish their visa goals by providing personal attention to each client and by making the visa and green card processes as easy as possible.
It is a great honor for our law firm to receive The Law Firm 500 Award and it is a tribute to our team. Of course, we could not have achieved this truly remarkable accomplishment without our devoted team members, Chandni Grewal, Alison Dunleavy, Ann L. Lipson, and Selina Buie. Each has contributed in making this possible.
As we continue to grow we encourage you to stay in touch with us on Facebook and Instagram!
View the full list of Law Firm 500 Honoree firms ›